★ Luau Latin Party ★
Join us May 7th, 2017 in celebrating Sunshine and Dancing!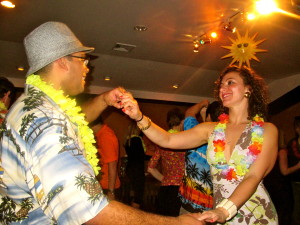 WHAT: Dance Lesson and Dance Party for Latin Dancing (Salsa, Merengue and Bachata) BYOB & Potluck
THEME: Luau! Flowers! Grass skirt!
WHO: All are welcome! Beginner friendly!
WHEN: Sunday, May 7th, 2017 6pm - 9pm (Beginner Lesson/review starts at 6pm sharp)
WHERE: 205 Prospect Ave. Dumont NJ 07628 (Firehouse)
DANCE SHOES: JOY! Salsasexxy.com will join us for the party and bring all their fabulous shoes for a Special Sale!!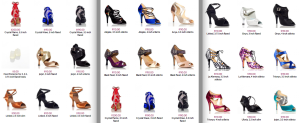 COVER: $30 at the door; $25 in advance
RSVP: E-mail sasha@giftofdancestudios.com or send me a message. Include name(s) and pay in advance.
WHY: Life is short and dancing is fun!
EXTRAS: It's a potluck so bring a treat! Free parking/coat-check. Always BYOB
► no jeans ► no sneakers ► partners not necessary